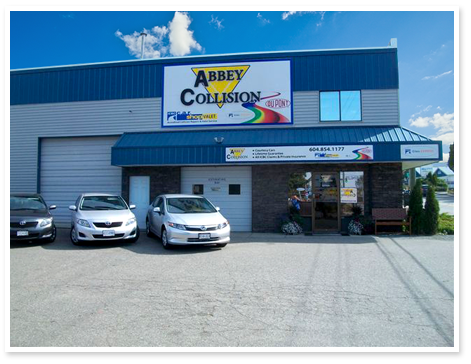 Accredited, Experienced, Guaranteed
Abbey Collision is an ICBC accredited collision repair auto body shop serving Abbotsford and the Fraser Valley. We offer free estimates, claim services, and courtesy cars.
We repair all makes and models of vehicles using state-of-the-art equipment and information systems to ensure both safety and aesthetic restoration.
Abbey Collision is owned and operated by brothers Mike and Joe Wnuk, who have worked in the collision repair industry for more than 30 years. Their excellent work and dedication to outstanding customer service has earned Abbey Collision's reputation for being the best in the business.
You'll be truly amazed at what our experienced auto body technicians can accomplish to restore the visual appearance of your vehicle; and with our quality guarantee, you can rest assured that what you can't see has also been properly repaired.
If you have any other questions about our services, we encourage you to give us a call at 604.854.1177.